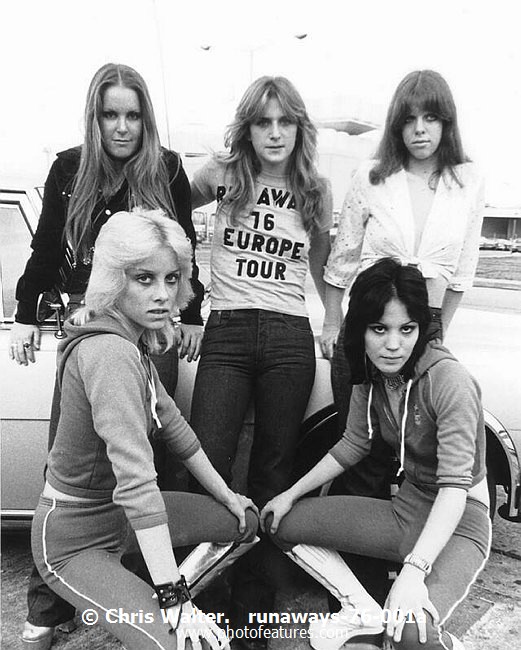 The Runaways ..
Bee Gees

..

Abba

..

New Seekers

..

Wings

..

Neil Young

..

Peter Frampton

..

Kiss




---

As a working music photographer with already a long history, the punk audiences in the UK really got to me and so on a whim I decided this time to spend more time in the US. In Los Angeles we were representing Sounds (and later Kerrang) from the UK plus magazines from Europe and Japan. Although straight away I started shooting a lot of other people, some of the first live shows I shot in California were the Clash and the Sex Pistols, and the other punk/new
wave acts that came west. So much for escaping punk!

In the UK we had always tried to shoot any musical artist in any genre, which we made a point of doing also once in Los Angeles. I had the advantage, in some ways, of wanting to shoot for International publications, which got me access to acts the local record company people could not get me. The combination of local and international press people made this next few years very busy and productive.
---